Why should your Garage have windows?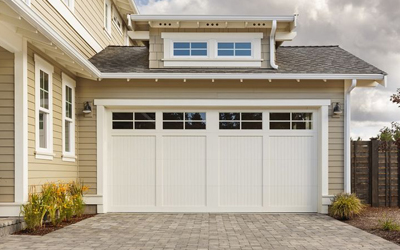 We all have different ways of styling our houses. But, we need to make sure that we at least meet the needs of the house. When you plan on installing and repairing the garage, you might wonder if it is right to have the windows or not. Even after renovating and planning everything, you might end up cycling back to the question- whether you should have windows in your garage or not!
The answer is yes. A window in the garage is really helpful for a wide variety of things. The most compelling reasons are Natural Light and Ventilation.
Natural Light
For years the garage has been only used for a primary reason- parking cars. But, now the time has changed. It is a place for experimenting, creating, and designing projects, seasonal storage space, and even becomes a space for friends and family to hang out.
Thus, you need to keep the place free from dust and rust. Windows will help the people in the garage to have natural light in-that is always good for any individual.
Ventilation
When someone is inside the garage and needs the door to be locked, they can have the ventilation to their use. Ventilation is a crucial feature. It adds value to the house. Most people prefer to have windows and an airy room as that keeps the item all fresh without too much effort. Moreover, it will not become a hot box in the summers!
Are you looking for someone to build, install, repair, or maintain the garage for you? Contact the professionals at Omega Garage Doors today. The experts are well trained and skilled to make sure that you get efficient and on-time services.