4 Warning Signs That Your Garage Door Need Repair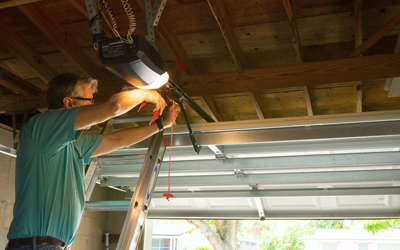 Regardless of the excellent quality of your garage door, it may require repair over time. No matter how strong or durable your garage door is, it faces severe weather conditions which can affect its functionality.
However, every door indicates for its repair, but many homeowners fail to detect the signs which end up with your door sudden fall down or break down. So, here are listed the signs when your garage door requires repair so that you can fix the issues immediately to prevent the costly repair.
Unable To Open & Close The Door
Are you unable to open or close your garage door? If yes, several reasons could be responsible for this like remote control cell are not working, the photo-eye sensor is damaged or any other which require immediate repair.
Noisy Door
Loose nuts or bolts, or lack of lubrication cause noisy garage door. To fix the issue, give high-quality lubricants to your door or tight the loose parts.
An Off-Track Overhead Door
If your garage door gets off track, it could happen due to its poor state, or it is impaired. The professional technician will examine it to find a real problem and provide an effective solution.
Visual Signs

Rusty or worn out springs, cable, hinges or other parts
Dents on the doors
Damaged weather strip
Cracks & holes in the door
On noticing these signs, immediately contact us at Omega Garage Doors. Our team of garage door experts provide installation, repair, replacement or maintenance services of all makes and models of overhead doors. Call us for same day service.