Want to Insulate your Garage Door? Here is how.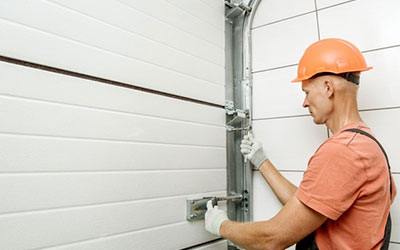 Want to make your garage perfect for work, play or the best place to hangout as and when needed? Then, you need to insulate the garage doors today. It shall make your life more cooler, warmer, and quieter. Moreover, it will help you save a lot on the energy bills, increase the endurance of the garage door and even soften the street or outdoor noises 
Choose Right Insulation
Before you go ahead on insulting the garage door, you must know about the R values. It helps in measuring the effectiveness of the insulation. The higher the R-value, the better the insulation. Thus, better climate control at your home. So, depending upon the need of the garage, choose the R-value for your insulation. It is best to call up a professional to get your insulation done.
Mark the door
Once you are ready with the insulation and the tools, you need to mark the door where you will locate the fasteners. Make the marks to keep it in the center from all sides. Try keeping 12 inches from each door panel side.
Apply Double Sided Tape
Now, you need to put on the double side tape on the marked spots on the panales of the garage door.
Attach Retainer Clips
After double tap, peel off the side tape from front and firmly place the retainer clips on the double side sections.
Measure Door Panels
Measure every door panel of the garage door, and note that they should be of the same size.
Cut Insulation to Size
Cut a piece of insulation for each panel size and make sure that they are at least 1-2 inches longer than the measurements of the panel. Later, you can peel off the excess insulation. Make sure to have the safety gears on before working upon the insulation.
Tuck Insulation into the Door Panels
It is time to tuck the insulations into the door panels as per the measurements taken. Remember, the vinyl side should be faced up. And for better insulation, the reflective side should be outwards.
Fasten Retention Clips
Fasten the retention clips that you fixed, and push the insulation against the door. You may slice a little to allow the retention clip to pass through the insulation.
Are you willing to get your garage door repaired, renovated, or installed? Reach out to the trusted and reliable experts at Omega Garage doors today. Contact them today.