5 Smart Tips For Your Garage Door Inspection & Maintenance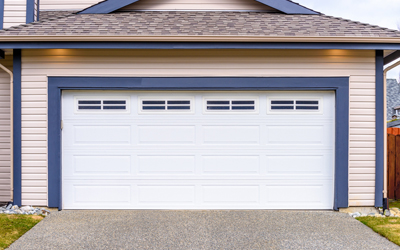 An overhead door can last for a maximum of 20 to 30 years, but you can find several homeowners have a traditional garage door that is still working as it is, without occurring a major issue. This is because of the periodic inspection and maintenance of your door.
So, if you want to extend the life of your door, here are listed smart tips for you.
Monthly Visual Check

Springs
Cables
Rollers
Pulleys
Hinges

are the essential parts of your garage door that you should check at least once a month.

Safety Eye Check
The photo-eye sensor mounted on the sides of your door can create problems. Sometimes, dust on the eye sensors can stop it from working correctly. So you should keep it clean and dust-free.
Track Clearing
The dirt and debris on your door track cause problems in operating it. You need to wipe down your tracks and ensure to clear of debris regularly.
Inspection After A Weather Change
After heavy rainfall, snowfall and stormy winds, there are chances of damages to your weatherstrip. Inspect, if you find your garage door weatherstrip wear down.
Lubrication

Lubrication is the easier, simpler and right technique to improve the performance of your door. Use the top quality grease to lubricate its moving parts.
Follow the tips mentioned above for your garage door maintenance or call us at Omega Garage Door in Vaughan. Our team of overhead door technicians inspect your door, provide lubrication and repair of worn-out parts at a budget-friendly cost. Contact us today for same-day service.