How To Operate Your Garage Door When Power Is Gone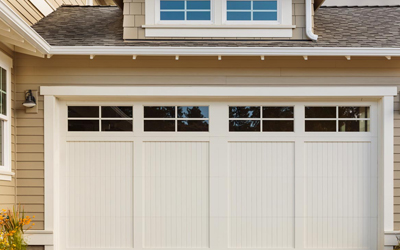 Automatic garage doors allow you to operate it conveniently. It also increases the security of your vehicles and homes. But when you experience the power cut, it can be the worst situation for you that you never want to face with your garage door. To deal with such conditions, you must have proper knowledge of how to operate it manually if the power is gone. So, here are listed some tips related to managing your door during the power cut.
If You Are Inside The Garage
Quickly find the emergency release cord, that is located on the garage door with the red handle.
To put the garage door into manual mode, pull down on the emergency release handle.
Lift the garage door straight till it stops moving, putting it into its proper position.
Pull the door manually down to make it close.
When the power is back, make sure to reconnect by releasing the emergency cord.
If You Are Outside The Garage
Turn the key and pull out the lock, which changes your door into manual mode.
Pull the door straight upwards with the help of hands.
Make sure the door is stable while you drive your car inside the garage.
Pull the door manually down to make it close.
Reconnect it once the power is back.
Its always beneficial to know how to operate the electronic door, manually. Still, if you get any problem, call Omega Garage Door in Vaughan. Our team of professionals is available 24/7.