5 Garage Doors Myths Debunked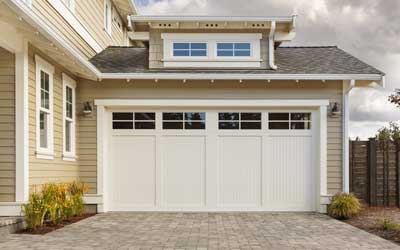 A garage door plays a vital role in securing your assets, so it must be a tricky decision to make when it comes to choosing an overhead door for your residential or commercial areas. What makes your choice worse is plenty of wrong misinformation.
On should pay attention to such myths or consult with professionals for the same instead of believing on people. To make the things easier, here is a list of common myths about garage door and their truth.
Myths & Facts
All overhead doors are made of the same material
Truth: Not at all, if all the garage door are made of the same material, you could never find competition in the market. Garage door comes in a variety of colors, material and features which increases the competition.
All Garage doors are noisy
Truth: No, the loudness of an overhead door most probably depends on the material quality, malfunction, age and other natural incidents.
The manual overhead door is better than an automatic door
Truth: Automatic garage doors are more convenient and offer higher security, but it depends on your choice. Which you feel easy to operate, you can buy that one.
DIY Repair Is Possible
Truth: Some simple maintenance like lubrication can be done on your own. But being a more massive door and complicated mechanism, it should be left over the professionals.
Garage Doors never require maintenance.
Truth: A garage door can last for maximum 15-30 years and more, but you may get earlier break down if you don't pay attention to its maintenance. On the contrary, periodic maintenance can extend life of your door.
These are common myths about the garage door that has been cleared out right here. Still, if you have any other question, feel free to contact us at Omega Garage Door. Our team of professionals will answer all of your questions and help to choose the right garage door that meets your requirements.