Garage Door Summer Safety Tips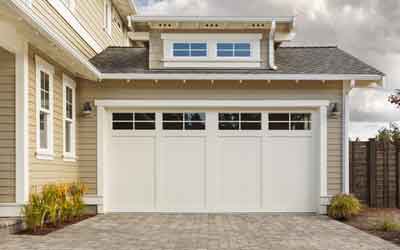 With the beginning of summer, your responsibilities for securing your garage door increase. This is because school is out due to summer vacation and your kids will be at your home wandering in or around your garage. Before they can get into trouble, you should start educating them about the dangers associated with the garage door.
This one is the first step to take immediately as your kids often play with the automatic garage door remote and photo-eye sensors, which can become dangerous ahead. Other things to keep in your mind are as given below:
Safe Storage
You often place some dangerous items in your garage like chemicals, cleaning liquids, paint, painting colors and unused paintings. Some of these items can melt in extreme heat and spread all around in your garage. So, you should keep these items at the safe place and in the ideal temperature.
Clean Out
Cleaning of your garage is necessary as the dust and grime often impact the functionality of your door. For example, dirt on your photo-eye sensor can make its lens beams unable to contact with each other. Moreover, grimes build up on the track can make you compromise with its functions.
Check Your Weather Strip
The weatherstrip helps to keep your garage door cool in summer months. Check the stripping should not have cracks and change it immediately when you notice the tears around it. The weatherstrip is ideal for dealing with every weather condition, be it is rainwater or snowfall.
Follow the simple tips explained by professional overhead door technician at Omega Garage Door. We specialize in garage door services in Vaughan to keep your garage door in working condition for the long run. Call us today for the free estimates.