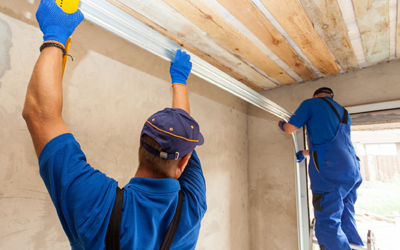 Is your garage door getting problems when opening and closing it? If yes, you need to hire a professional for garage door repair. In case, you are thinking to repair it yourself, it will be a wrong decision. Because, a garage door is manufactured with numerous small and big components.
The professionals are well known how to remove and fix the tools when repairing. Apparently, there are top four reasons indicating that an individual is not capable of doing right job with garage door repair.
Lack Of Training
A professional in garage door repair undergoes the training where they learn everything about their respective job. With that requisite experience in their field, they know the procedure of repair, replacement and maintenance of a garage door. With the lack of proper training, it is difficult to say that an individual can perform it well.
Lack Of Latest Tools
Certain garage door requires equipment which many home-owners may not have. Even, some tools and machines are not easily available to buy in the market. On the other side, it is necessary to have a good grip on the use of every tool while repairing. In order to get a quick job done of your garage door, it is suggested to consult a professional.
Risk Of Dangerous Service
By far, hiring a professional will provide a risk-free service of a garage door. The repairing tools are required to use carefully. Your little negligence may deliver an injury. In order to save yourself from an unwanted physical issue, it is always better to let the professionals allow for a better result.
Hassle While Repairing
If you are going to repair the garage door for the first time with the lack of tools and training, you will surely get a hassle. Even it will be a time wasting task with an unsatisfying result. An experienced technician will not only save your time but also provide hassle-free and cost-effective services.
So, if you need any kind of repair of your garage door, prefer to call professionals at Omega Garage Doors. We offer residential and commercial door services.