Why DIY Overhead Door Repair Is Not A Smart Job
Many homeowners watch a couple of YouTube videos and after that try to repair their malfunctioning door on their own without the help of another one. You may know or not, but it can be very dangerous for you and your family. When there is a problem with your overhead door, it is a good idea to call a garage door repair professional in Vaughan.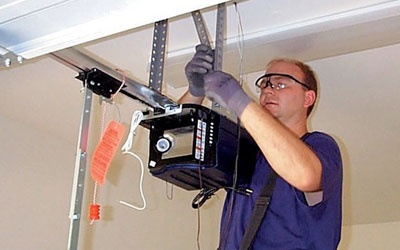 Chance of injury: Every year, thousands of people reported serious garage door related injuries. Most of the injuries people get during the garage door repair project. They get their fingers caught between the door and some are falling by the door. Whey they perform the repair job, the most serious injuries from the dangerous like torsion spring replacement.
Risk of damage: You may have heard about the damage when the DIY repair goes wrong. When you make mistakes while repairing the door, it will definitely damage your property or may lead to a serious accident. Wrong performance also can damage the door and it can be costly for you. The trained and experienced professional will able to address the problem and keep the door running smoothly.
Improper use of tools: A garage door repair needs specific tools to get the door back in previous working condition. Many homeowners think that they are familiar with all the tools and know how to use them. But when it comes to use them, they get confused or sometimes use wrong tool. The use of wrong tool could lead to injury.
Poor garage function: You may able to fix the faulty door, but don't forget you are not a professional. A do it yourself repair or replacement is often temporary. The door may not work as well as you would like it to. You have fixes the problem the last night and in the next morning you are ready to leave for your office, the door won't open and your car is parked inside. It can make you upset.
Hope, after reading this blog, you don't take the risk of trying to do repairs or replacement on your own. The visual inspection of the door can prevent various problems and damages. A single garage door has various small and big parts and it is also a very heavy. So, it is better to hire a professional to repair it.