Torsion Vs Extension Spring: Which Is Better?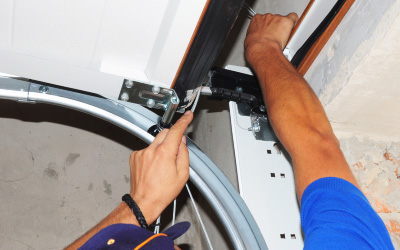 Spring is one of the most common and useful elements in the garage door system. If you can operate your garage door without any hassle, it is due to the excellent condition of springs. On the contrary, if you are unable to open and close the door, a worn out spring could be one of the reasons behind it. Thus, garage door springs play an essential role in its functionality. There are two types of springs in your garage door, these are:
Torsion Springs
Extension Springs
Difference Between Torsion & Extension Spring
The torsion springs are more significant than extension. It is mounted in a shaft above your garage door. The torsion spring wind or unwind to lift and down your garage door while you open and close it. Extension springs are smaller and mounted to the sides of your overhead doors. The extension spring contract or fully expand while operating it. Remember, the most garage door will have only one either torsion or extension spring.
Which Spring Is Better?
Torsion spring is the prominent choice due to its several benefits:
The quality torsion spring lasts for a longer time which provides you with better value. It operates your garage door in a more controlled motion.
On talking about the extension springs, it requires more maintenance than torsion springs. These are complicated, and you may need to inspect it regularly for better performance. When a torsion spring gets any problem, it indicates by delivering scary noise. But, the extension spring directly flies off.
In the term of safety, security and value, the torsion spring is better than extension spring.
Garage Door Springs Maintenance
To keep your garage door well maintained you must periodically check and lubricate it. When your garage door indicates for its repair hire the professional garage door specialist instead of DIY repair.
For garage door repair and maintenance services, you can visit Omega Garage Doors. We have a team of professional garage door specialist offer 24/7 emergency garage door services in Vaughan.