Why Install A New Commercial Garage Door?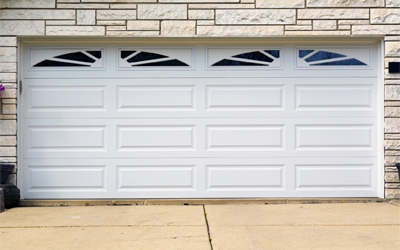 It is essential to have a sturdy and quality commercial garage door to protect your business assets. If you have to get your door repaired again and again, then it is time to replace it. If your business garage door is not performing up to the mark even after various repairs, it is ideal to replace it. A new door will not only add an extra layer of security but will also save you money in the long run.
Installation of a new commercial garage door offers following benefits to its customers:
High-Security: In order to enhance the security of your commercial property, it is vital to install a high quality garage door. This will provide you peace of mind as you won't have to worry about burglars or any unauthorized entry.
Curb Appeal: Another benefit of replacing the commercial garage door is to add instant curb appeal to your place. It can help you attract the potential buyers specially if you are planning to sell your commercial property. A perfect garage door design and color can give your business an impressive look.
Safety: If you want to keep your commercial valuables secure round the clock, it is ideal to get your old garage door replaced quickly. Always choose a sturdy and reliable option that is equipped with advanced safety features and also prevent moisture from entering inside.
Insulation: Make sure you buy a garage door that offers higher insulation rating as this will help reduce the utility bills and control climate inside your garage.
Maintenance: Installing a high quality garage door means you can save a lot of money down the lane. It is the best way to make the most of your garage space.
Whether you want to replace your old door or need to install a new one, make sure you call our experts at Omega Garage Doors for reliable and professional commercial garage door installation service.