A Basic Introduction To Garage Door & Its Components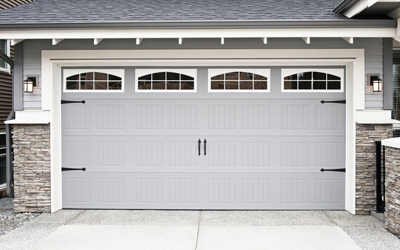 In the world of garage doors, it's very crucial for the homeowners to become familiar with essential components. By knowing few basics, one can save his a lot of time and money with the support of a right technician. Even, it's better understanding makes you easily communicate with the specialists if they are suggesting you a new door. If there is any kind of issue existing with your roller door, then this guide will help you in taking few precautions to save your family from potential harm.
Below are the numerous garage door parts which need to work together to operate properly:
Hinges: : These are that part of the garage door whose role is to support the weight of the door. It also allows the door sections to remain static during opening and closing.
Rollers: : Garage door rollers are the small-sized wheels that are meant to roll inside the tracks. If you want your door delivers quieter operations, then always choose the high-quality automatic door.
Tracks:: Tracks allow the garage door to be opened both horizontally and vertically. It's better to go with a thick option as it makes the steel to being less twisted or titled.
Springs:: The spring is part of garage door system which extends along the horizontal tracks to raise and lowers a garage door.
Cables:: These are in the form of steel wires which are fixed according to the total weight of the door. Cables are attached to the door system to lift and lower the overall weight of the door.
Why Need Professional Garage Door Installation?
An experienced garage door specialist has the experience to deal with almost every garage door style and design. Only a right technician can offer you a great piece of mind rather than tackling the installation on your own. A roller door installer offers numerous benefits from saving your time, guarantees a quality job and also ensure you have a well-installed garage door. If you are looking for quality garage door installation, then you can hire our skilled installers at Omega Garage Door.