Automated Garage Doors: Features & Top 3 Types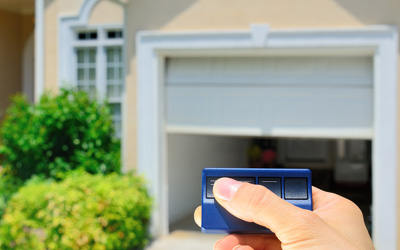 Why do you want to buy an automated garage door? Everyone will give the answer as per their comfort. According to the majority, it is a great opportunity to upgrade your home as per the requirement of the modern world.
The comprehensive range of overhead doors easily suits everyone requirement and budget. If you take a glance at the big array of the automated garage door, you will surely attract to their various features, such as:
Garage Door Features:
In the term of safety, the automated garage doors are the best one. It includes the motion detection, manual control, auto reverse and some remotes that can be operated only with the personal code.
If you want to add the safety, you can fix it with the door locks. Because, some people still rely on traditional locks.
If you choose the garage doors with windows, it is a good idea to bring the natural light in your garage. In case, you have installed the insulated door, you can get a single or double glazed insulated doors.
Types of Automated Garage Doors
Chain Drive
The chain drive system best suits when you have two door garage. Because, it is strong enough to handle the weight of two garage doors. Though this type of door is durable, they require maintenance.
Belt Drive
Belt drive garage door is the quietest garage door. Moreover, these are easy and faster to lift the garage door weight. But, you need to keep one thing in your mind, belt drive automated door tend to wear out faster.
Screw Drive
The screw drive system doors move along a steel rod that is mounted in the mid of the door. This type of doors contains the few moving parts and this is why these are reliable and easy to maintain.
If you have made up your mind to buy your choice garage door, simply visit Omega Garage Doors. Being a leading overhead door company, we are serving our clients with best-in-class and high-quality garage door installation and repair services in Vaughan.