These 5 Parts Of Garage Door Requires Periodic Replacement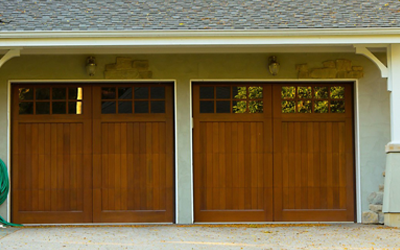 Despite the fact that most of the garage door comes with the durability, there are some necessary components in the garage door need periodic replacement. The components replacement optimizes the lifespan of any garage door. Because, some small size tools get affected soon and deliver a big damage.
Thus, most of the garage door owners are suggested to keep them change after a specific time period by consulting a professional garage door repair specialist.
The important garage door parts need replacement are:
Springs
The springs installed to control the garage door functions can damage sooner. It can cause the automatically fall down and opening of the garage door. You need to inspect the spring and repair on time.
Hinges
The latest range of garage doors is manufactured with hinges that help to roll-up the door rather than swing up when opening. High-quality hinges ensure with rust resistant but usually, they need to be replaced within the gap of some years.
Photo-Eye Units
Automatic garage doors are manufactured using the photo eye unit to obstruct the door movements path. Photo-eye units are the sensor used to automatically open and close the door determining the safe path. It should be checked regularly preventing potential issues.
Tracks
Tracks keep your garage door functioning smooth. It may cause of jammed garage door if tracks become bend or misaligned. Before it could create the problem you should detect it and immediately replace it.
Garage Door Openers
Manufactured with intricate technology, automatic garage door openers give ease to open and close the door conveniently. But, sometimes, they create a number of problems.
So, you can consult with Omega Garage Doors Repair Vaughan about garage door components replacement and repair services. Our experts specialize in delivering emergency garage door repair, replacement and maintenance services.