3 Ways to Keep Your Garage Doors Cool in Summer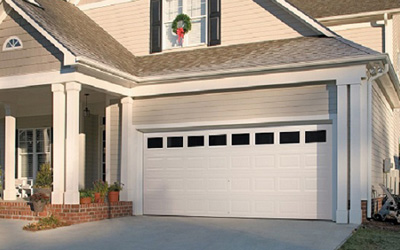 Extreme of summer heat is harsh on everything, right from the roofs to garage doors and everything located on the outdoors. Direct sunlight has the tendency to make your overhead door panel appear a lot hotter, which in turn makes your garage feel warmer. To prevent the discomfort of working in a warm space and to protect your residential garage door from heat damages, consider getting it insulated by experts.
Some proven modifications to keep your doors comparatively cooler in summers include:
Insulate It
Insulation plays a great role in regulating the interior temperature i.e. making sure interiors of a garage are cooler than the exteriors. Since these doors are the largest openings of your home, their insulation can drastically reduce the amount of heat in your garage and home. By installing a well-insulated aluminum door, you can enjoy 20-30 degree better cooling in summers.
Ventilate It
Most of the overhead doors are composed of windows on the top. If your door or the garage itself is having a window or any such opening, consider using it to install a ventilator. By placing an oscillating or ventilation fan near the window helps in sucking the hot air out. Even an ordinary fan that moves the air around can keep a garage door around 5 degrees cooler.
Replace Weatherstrip
Almost every overhead door has a space beneath it which is meant for weatherstrip installation. This weatherstrip is meant to block the way for heat and cold to enter the garage in summers and winters respectively. You can install weatherstrip to seal off the opening at the bottom of your automatic overhead door for effective temperature dropping in the interiors.
So, these were some of the easy things you can do to maintain an ideal temperature in a garage and keeping the door cool. Other than these, consider installing a ceiling fan or AC to ensure the flow of air. If you are looking for a full-service garage door company in Vaughan for reliable door repairs, feel free to contact our professionals at Omega Garage Doors.