3 Garage Door Issues That Need Cable Replacement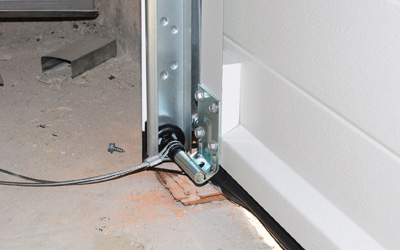 One of the most complex doors in your property are usually the overhead doors that consist of several components which work in coordination to perform the opening and closing mechanism. Though all door parts plays a crucial role in ensuring a smooth door operation, cables and springs actually allow it to work seamlessly. Cables handle the entire door weight and experience a great amount of tension which compels them to fray and wear out.
If you are really concerned about your family and vehicle's safety, it is advised to get your residential garage door inspected by professionals every 3-4 months. In case, there are any frayed cables, consider getting them replaced as soon as possible. Here are some situations, where overhead door cable replacement is strictly recommended:
Jammed Door
The door is jammed and not moving due to the cable droped around the frame. Cables can wind around the drum incorrectly which compels the door to drop to one side. If your door is jammed or droped to one side, get the cable replaced.
Worn-out Pulley
With usage and over time, the pulley component that collects the cable layers can wear out, thereby allowing the cable to recollect anytime. This also enhances the risk of cable unwound. To stay on a safe side, inspect your pulley for any wears and tears and get it replaced.
Frayed Cables
Fraying is one of the common issues with the garage door cables. Due to excessive tension and door weight, the cables often get stretched like ropes which leads to fraying or wear and tear. Operating an overhead door with the damaged cables is an open invitation to accidents. It's better to replace cables on time rather than waiting for them to tear off.
So, these are some situations that point towards garage door cable replacement. If you are looking for a full-service overhead door company in Vaughan to get your door installed or inspected by licensed technicians, feel free to contact us at Omega Garage Doors.