Why You Should Insulate Your Garage Door?
Benefits of Insulating Your Garage Doors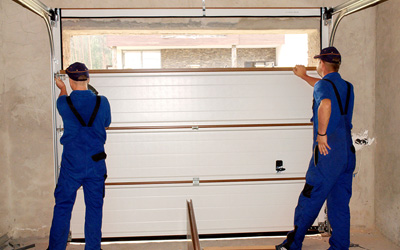 Insulating the garage doors is the last thing that might come to your mind. Homeowners often overlook the fact that by simply insulating their doors, they can maintain a comfortable temperature inside their home, while minimizing the energy bills. Moreover, an insulated garage door also improve the quality and performance of your vehicles and keep your belongings safe in the garage. Here are some of the benefits of insulating a garage door:
Saves Energy
As we know, insulation is the way to maintain a moderate temperature. It helps maintain a normal temperature inside your home regardless of harsh outside climatic conditions. When your garage door is not insulated, it not only creates an uncomfortable environment, but also increase your energy bills.
Quieter
One of the most important benefit of insulating your garage doors is that it prevents sound from traveling through the house walls. It will completely stop the passage of noise and prevent any kind of disturbance from outside noise.
Durability
If you want your overhead doors to perform reliably for years to come, then you must insulate the doors. An insulated door performs more than an non-insulated door. Call a door specialist to insulate the door and improve its longevity.
Protection of Goods
The climate-controlled door ensures the protection of your goods and vehicles. Hot or cold climatic conditions are the reason behind the bad performance of your door. It can sap the battery and other electrical parts of your car. So, get your door insulated as soon as possible to avoid any inconvenience.
If you are looking for experts who can insulate your residential or commercial garage door, come to us. At Omega Garage Doors, we know how to get the job done right the first time.