3 Things That Can Make Your Garage Door A Hazard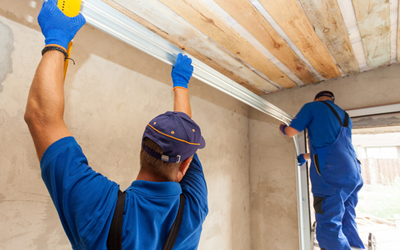 A fully operational garage door is not often considered for the repair or maintenance. Most apparent, when your garage door starts to deliver an abnormal noise, it indicates for the further problem. But, some people sort out the noisy door issue by giving lubricants. Thus, the reason behind a noisy overhead door is overlooked.
Undoubtedly, your garage door is the most significant moving object in your home or office. For your safety concern, it is crucial to keep it operational all the time. So, here are some signs that you should notice and prevent your garage door becoming a hazard for you.
Outdated Garage Door System
The older garage door you have, the more unsafe it is. The modern garage doors are equipped with safety technology such as the automatic reversal function and rolling code technology. Among several features, the sensors prevent your garage door getting close if something comes in its path. Rolling codes help to reset the garage door code which turns out to be beneficial in avoiding burglars. So, pay attention to replace your traditional garage door with a modern one.
Neglected Maintenance
A few things for your garage door you should never neglect such as tighten the nuts and bolts, spray the lubricants on its metal parts and regularly check garage door balance. The regular inspection will ensure the safety and extend the lifespan of your garage door.
Worn Out Garage Door Springs
During the maintenance, check if your garage door springs have rust, corrosion or gaps. The worn out springs should never provide DIY repair or replacement. Virtually, the garage door springs remain safe for maximum seven years. The springs under a lot of tension will result in earlier wear and tear. Your periodical maintenance can make it work for a longer time.
So, whether you need your garage door replacement, repair or maintenance, call Omega Garage Doors. We are your locally owned and operated overhead door company in Vaughan. We specialize in offering 24/7 emergency services at affordable price.